TEN: A True Story
$

30.00
Sold out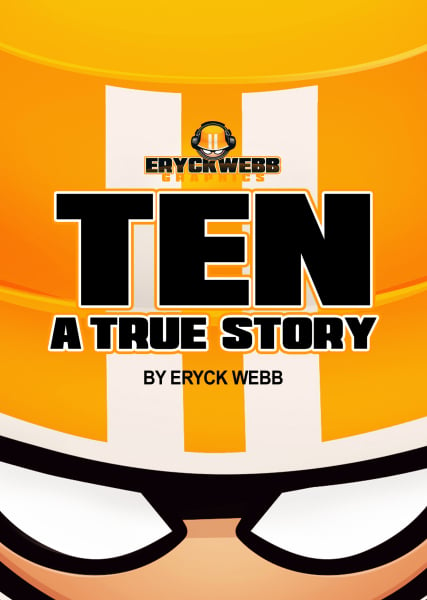 TEN: A True Story
Written by Eryck Webb
Writing Assistance by Kristina Webb
Rated PG - While EWG consider it all-ages appropriate, some parental guidance may still be applicable.
What began as an occasional side gig for extra pizza and beer money in college became so much more. Since 2009, Eryck Webb Graphics (EWG) has evolved into the internet-based commission art business that it is today. On stream and off, EWG has drawn and designed thousands of original works for hundreds of international and domestic clients. You've seen the drawings. You've watched the show. Now read the untold true story of how Eryck Webb turned obstacles into opportunities to create a thriving art business. This is an autobiographical story of how Eryck Webb Graphics started, and how it evolved into what it is today. This book features EWG's best artworks from each year, as well as behind the scenes photos and buckets of extra sauce!
This book includes:
Digest / Manga sized book
-Full Color Cover Front and Back
-232 Full Color Pages
-Every book hand signed on the inside by Eryck Webb.
Shipping:
- 7.00 US and 27.00 Outside of US
- Cost reduced on shipping when buying more than one!
- Book(s) shipped with waterpoof, durable shipping materials.
- Please make sure your address at checkout is the correct address to mail your book to! We want it to arrive safely!
Released January 15, 2020
Don't forget to add other books you need to your cart before checkout!! Saves on shipping cost!