Best Of Request Volume 6
$

20.00
Sold out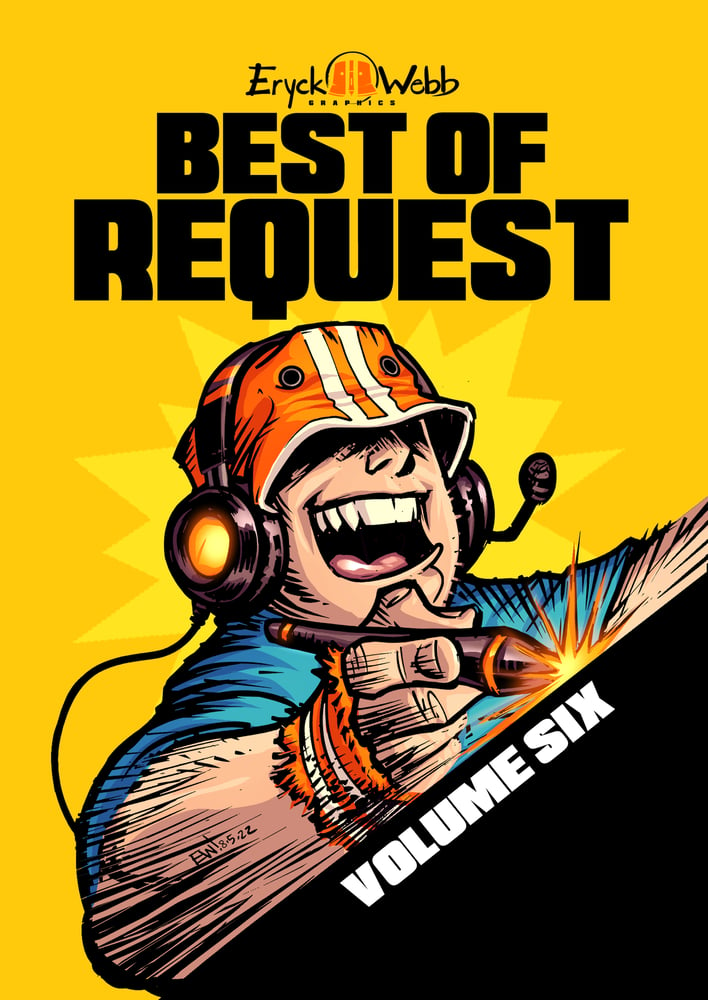 Best of Request Volume 6
Created by Eryck Webb Graphics
*Pre Order has ended - bulk order is at the printer! In a few weeks all copies will be sketched/ signed and sent to their forever homes! Stay tuned for a digital edition to be release around that time*
Rated PG - While I consider it all-ages appropriate, some parental guidance may still be applicable.
This book is an original retrospective from my experiences streaming and drawing requests in 2021. Readers will also see collected, over 500+ of my best and favorite drawing requests and silly sketches, from the 2021 Drawing Request Show stream year on Twitch TV!
This book includes:
Digest / Manga sized book
-Color Cover Front and Back
-240 pgs Black and White
-500+ hand sorted best and favorite drawings from 2021 Drawing Request Show, as seen created live on Twitch TV!
-Drawing, stream and creative commentary and stream and notes by Eryck Webb throughout the book.
-And More!
-Every book includes a quick hand drawn sketch and signature on the first page. Sketch thought up/ chosen randomly by Eryck Webb.
This book was released 2022
Shipping:
- 7.00 US and 27.00 Outside of US
- Cost reduced on shipping when buying more than one!
- Book(s) shipped with waterpoof, durable shipping materials.
- Please make sure your address at checkout is the correct address to mail your book to! We want it to arrive safely!
Don't forget to add other books you need to your cart before checkout!! Saves on shipping cost!